Thursday, May 10th, 2012
National Association of Career Colleges Hosts Annual Conference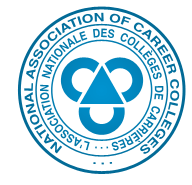 Canada's private career college owners and supporters gathered in Montreal to honour some of the sector's biggest contributors last week.
The National Association of Career Colleges (NACC) held their annual conference in Montreal, as the event attracted educators, college owners and sponsors. The event also garnered some international interest, with foreign dignitaries such as U.S. Consul General Andrew C. Parker on hand.
"We are pleased to see how the strengths of our sector are being embraced by the international community, especially the positive opportunities career colleges provide international students," said NACC's CEO Serge Buy.
"Our doors are always open to foreign students, and the fact foreign dignitaries have shown their support by celebrating with us shows how well-regarded Canadian career colleges have become."
The NACC also presented their prestigious Queen's Diamond Jubilee Medal to:
Modern day pioneer of the career college sector in Canada and extensive volunteer, Peter Dykstra Sr.
Pioneer and respected member of the sector through his business and board involvement, Hartley Nichol
Respected and sought-out leader in post secondary education both in the public and private sector in Canada and internationally, Dr. Terry Miosi
Former NACC Executive Director, Anne Burns
Ontario Association of Career Colleges Executive Director, Paul Kitchin
Former Executive Director of the British Columbia Career Colleges Association and Assistant Registrar of the Private Career Training Institutions Agency, Monica Lust.