Thursday, May 3rd, 2012
Trebas Institute Founder Talks About Music and Education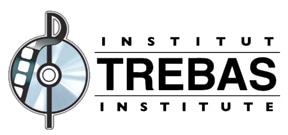 Montreal's Trebas institute has been educating musicians for over 30 years, and has several Grammy award winners among its alumni.
Fittingly enough, the man who started it all said the school got its name while he was looking at his radio.
"The name Trebas came to me in my car, I was listening to the radio and adjusting the treble and the bass – and there it was TREBAS," said Trebas Founder/president, David Leonard.
Outside Trebas, Leonard is a founding Director of the American Music & Entertainment Industry Educators Association. He is also a Past President of The Music and Entertainment Industry Educators Association (MEIEA®) and a member of the Board of Directors of the National Association of Career Colleges.
He recently opened up to Cashbox Magazine, talking about his lifetime in music.
"My first recollection, at age five, was listening to a classical piece on radio and asking my mother how did they get all those people in that little box," said Leonard.
"My parents sent me for piano lessons. I used to go to the Montreal Symphony, under Joseph Louis Wilfrid Pelletier, at Montreal High School on Saturday mornings for the children's program. I was always involved with music."
Fast forward to 1978, when he saw the need for a music school in Montreal at the post-secondary level and Trebas was born.
"I had a bunch of blank cards and I began to write anything that had to do with the recording industry, music business, acoustics, accounting, promotion, digital audio, music and film, television etc," said Leonard.
"I began to realize all the cards sorted into three categories Technical, Creative, and Business. So, I said to my wife I wanted to start a college with three faculties. She said, 'I think you have lost all your faculties.'"
Schools mentioned: The Trebas Institute