Friday, April 20th, 2012
Canada's University Presidents Join Higher Education Mission to Brazil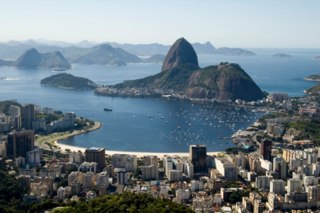 Canadian University presidents will be heading to Rio de Janeiro, Sao Paulo, Campinas and Brasilia for an education mission to Brazil.
"This is the largest international mission of university presidents in Canadian history, which speaks to the importance of building connections with this emerging economic powerhouse," said Stephen Toope, chair of AUCC and president of The University of British Columbia.
The presidents will meet with Brazilian officials to discuss potential research partnerships and scholarship agreements with Canada.
"This mission will build on existing Canada-Brazil relationships and catalyse new ones," said Paul Davidson, president of AUCC.

"These partnerships will address the research interests of both countries and foster long-term prosperity."
It's certainly within Canada's best interests to try to become the partner of choice for research, innovation and higher education. In the next five years, Brazil is expected to become the fifth largest economy in the world.
"Our focus is on establishing and strengthening partnerships in research and innovation. We will also enhance opportunities for student mobility between our countries, providing experiences that will better prepare students in both countries for the new knowledge-driven economy," said Toope.