Thursday, April 19th, 2012
KLC College launches New Personal Support Worker Program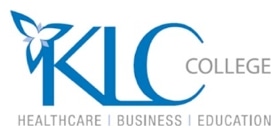 KLC College: Healthcare, Business, Education is expanding their Whitby campus' offerings. The first new addition is a personal support worker program.
The new 24 week diploma is nationally recognized and accredited by the National Association of Career Colleges.
Program coordinator, Audrey DeCecco, was quick to thank local area employers for their help in making this program a reality.
"Their enthusiasm and willingness to work with our students and graduate was very encouraging, said DeCecco.

"We are very excited about the career opportunities that exist for our graduates."
Students in the new program will focus on dealing with young people that have special needs. They will also study child development, communications, behaviour and education foundations. Students also get a chance to learn in both elementary and high school environments, so they have a broader range of employment opportunities.
The college is now getting ready for an intake in April for the Personal Support Worker Program, as well as an intake in September for both the PSW and their Education Assistant Programs.
KLC College also has campuses in Kingston, Richmond Hill and Smith Falls. They provide efficient, instructor-led training in 15 high-demand employment areas.
Schools mentioned: KLC College: Healthcare, Business, Education