Thursday, April 5th, 2012
The Alberta Liberals Pledge to Eliminate Tuition By 2025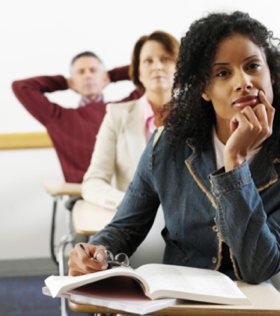 Here's some good news for the class of 2025. The Alberta Liberals say they would start reducing tuition immediately, and eventually phase out any sort of cost for college and university in the province by the year 2025.
"Countries which out-educate and out-train us today will out-compete us tomorrow," said Alberta Liberal Leader Raj Sherman.
"This is why the Alberta Liberals have introduced a fully-costed plan to immediately reduce tuition by $250 and then eliminate it completely by 2025."
This initiative will be made possible by taxing the rich. The Fair Tax, would see larger corporations and Albertans with incomes greater than $100,000 a year pay more in provincial income tax.
"As the cost of attending university, college or a trades school becomes more and more affordable, we will see post-secondary participation rates increase," said Sherman.
"If Alberta is to continue to be a winner into the next generation, measures such as the Alberta Liberal initiative to eliminate tuition are essential. We need to make sure we have the educated and skilled workers required to be competitive in the world economy."
On average, undergraduate students paid $5,138 in tuition fees in 2010/2011, compared with $4,942 a year earlier. Alberta's students paid a bit more, with an average of $5,318.