Friday, March 30th, 2012
The National Association of Career Colleges Praises Federal Government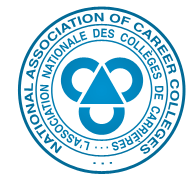 Following the announcement of the federal budget earlier this week, the National Association of Career Colleges (NACC) is pleased to see the government showing an interest in education.
"With this Budget, the Conservative government has announced that it will continue to support Canadians while still supporting people who need help. It gives the right tools to people wanting to retrain," said NACC Chief Executive Officer Serge Buy after reviewing the budget.
The NACC were particularly glad to see a strong commitment to helping people get retrained for new careers. They praised the government's plan to support students in general and help small and medium-sized businesses through a variety of measures, while still protecting future generations by reducing the deficit.
"This Budget is a decisive step in the right direction, with the government helping those who really need help," said Buy.
Moving forward, the NACC added there is still much work to be done. For example, they want to see changes to the Canada Student Grant Program, so that students registered in compressed programs (with a length of less than 60 weeks) are eligible.
The NACC is the oldest post-secondary association in Canada, representing nearly 500 career colleges across the country.