Friday, March 30th, 2012
More Chinese Students Learning French to Study in Quebec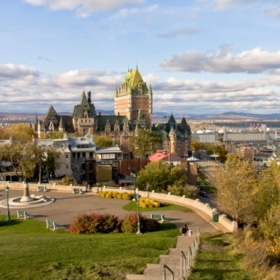 Chinese students are starting to learn to properly pronounce "Oui" instead of "Eh." As China's hyper-competitive system has thousands of their students eyeing Canada for college or university, many of those eyes are looking at Quebec.
So instead of studying up on English to study at highly competitive Canadian schools like The University of Toronto or The University of British Columbia, a student might better their odds by learning French to study at McGill.
The province of Quebec doesn't have any cap or backlog of applicants (unlike Canada's national program), but they do ask applicants to demonstrate their knowledge of French.
Many of the students who immigrate are looking to get better access to education, and also escape unfavourable living conditions.
Students like Yin, who is studying French in polluted Tianjin and told the Canadian Press,"I have relatives and friends who succeeded in emigrating to Canada so that's what inspired me to move there."
"I think what attracted me to Canada is its environment, including the air and food safety, and also the welfare system and education. Education for the next generation," said Yin.
As a result, the number of French lessons sold in China from October 2010 to September 2011 increased by 14 per cent compared with the same period in the previous year.