Thursday, March 29th, 2012
Teachers' Job Action Forces UBC To Look at Grade 11 Marks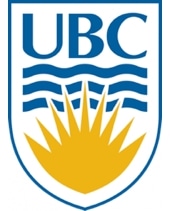 Some BC students who were eyeing university have had the process muddied even more by a high school teacher labour dispute.
An on-going job action has seen BC teachers refusing to fill out report cards since last September, leaving many university applicants with a hole to fill.
In response to this, The University of B.C.'s senate voted to allow students to rely on Grade 11 marks for early admission.
"The policy passed by our senate is focused on our ability to make offers in that same time frame, in light of the fact that there will be some inconsistency in the availability of report cards for all students of the province or the availability of grades in general," said Michael Bluhm of UBC's admissions department.
Of course, he added there is still potential for students who were looking to step up their game in grade 12 to get accepted, even though their grade 11 marks may be low.
"A lot of students are relying on their Grade 12 grades, and that won't change," said Bluhm.
"If they don't receive an offer in April on earlier (Grade 11) information, they'll still be considered in May on the same information we've always used."
Schools mentioned: The University of British Columbia