Wednesday, March 28th, 2012
Sprott Shaw Advises How to Build Your Career with Networking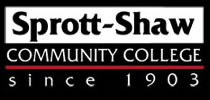 Networking is one of the most effective, yet maligned ways to build your career. Many people are intimidated by it. Others don't see immediate pay off, so they give it up.
In a recent web article, Sprott Shaw Community College explored networking, and the right and wrong way to do it.
"At first, networking can be a scary thing to think about. Questions surrounding who, where, how, and when should I network start to come into play," said the article.
"Many times you will find yourself in networking situations; the only difference from a normal conversation is slowly switching the topic to one that is career related."
Many people feel they have to "put on an act" while they network, or present themselves as a different person. Sprott Shaw's article says this is where too many people go wrong.
"Don't change who you are when networking, just be yourself. Being genuine goes a long way."
They added it's also absolutely crucial to follow up right away, instead of sitting on all those business cards.
"Quickly follow up on referrals from people you meet… Call people you meet who can be beneficial to your career and those you said you would assist in some way."
It's also important to make sure the networking group is right for you and your area of business.
"Not all networking groups are equal. Take note of the purpose of these groups and if you think they are helpful or credible. Use this time to decide if you would like to continue with them," said the article.
"They usually won't make you sign up the first time you attend an event or meeting."
Schools mentioned: Sprott Shaw Community College