Monday, March 19th, 2012
University of Toronto Ranked #1 in Canada, 16th Globally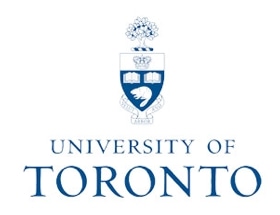 The University of Toronto is the best in Canada and among the best in the world, according to a recent survey.
The U of T has been rated number one in Canada and 16th in the world, according to a reputational survey undertaken by a British publication that focuses on post-secondary education.
"Only 100 universities are listed in our prestigious World Reputation Rankings – that is around 0.5 per cent of the world's higher education institutions," said Phil Baty, editor of the Times Higher Education Rankings.
"So those that feature in the list are part of an exclusive global elite of exceptionally powerful university brands."
Two other Canadian universities, the University of British Columbia and McGill University, are also ranked in the top 100.
The top 2 schools were both U.S.-based, with California Institute of Technology first overall, and Harvard University coming in second. Last year, U of T ranked 17th in the survey, with Harvard University, the Massachusetts Institute of Technology and Cambridge University in the top three spots.
The Times Higher Education World Reputation Rankings, now in their second year, are based on a survey of academic opinion, featuring 17,554 published scholars from 137 countries.
Schools mentioned: The University of Toronto