Friday, March 16th, 2012
Summer Job and Career Hunting Tips from Vancouver Career College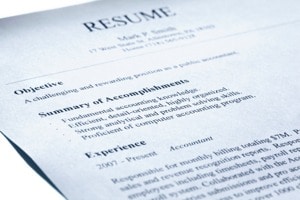 As thousands of Canadian college and university students flood the pavement and job boards, roughly the same number will soon start to feel frustrated. A mysterious lack of call-backs may start to weigh on you, but Vancouver Career College advises you to learn from your mistakes.
In a recent article on their website, the school says, "While they may get frustrated with unanswered job applications, applicants should always check that their application materials aren't hindering their chances of getting hired."
They added that constantly updating and vetting your resumes and cover letters can help.
"Reviewing and editing resumes and cover letters is something that job seekers should do on a regular basis. While applying to several jobs at a time may seem efficient, most employers can (tell)when applicants haven't tailored their applications specifically to the position. And, if the cover letter doesn't indicate a passion about the position, chances are the person who submitted it doesn't either."
Vancouver Career College also recommends you take advantage of every chance you get to receive advice. If you get a letter of rejection, don't be afraid to ask the employer what areas you can improve in; even though your instinct is to simply swallow the rejection and move on to the next posting.
"The worst case scenario is that the hiring manager won't respond," said the article.
Schools mentioned: Vancouver Career College