Tuesday, February 28th, 2012
Two Leading Economists Say That Canada Should Tax Tuition and Food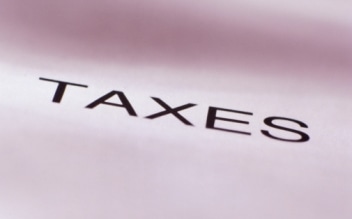 Two of Canada's leading economists have said Canada's taxation is inefficient and Ottawa needs to collect more money from tuition and food.
Michael Smart of the University of Toronto and Jack Mintz, of the University of Calgary have stated that governments could take in an additional $39 billion in revenue annually if they got rid of tax exemptions on things like tuition, medicines, books, financial services, and food.
"I'm not saying it is politically easy to do these things, I'm saying it's economically sensible," said Smart at a news conference last week.
"I think all these things are manageable," said Mintz. "Tax reform takes time, but I think we can have significant GST reform over the next four or five years."
They claim these measures could bring 60% more revenue into Canada's governments. They also said this spike in money could be use to cut income taxes or possibly fund social services.
Mintz added that he has spoken to Finance Minister Jim Flaherty about these changes, however he didn't indicate what the minister's response was, or how the ideas were received.