Tuesday, February 28th, 2012
H&R Block Tells Students That Are Studying Abroad About a Tax Break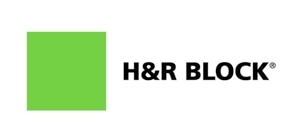 As tax season approaches, H&R Block wants to remind students to claim everything they're entitled to—particularly the ones studying abroad.
"The rules have changed for students studying outside of their home country. Under the old rules, if you studied at a university or college outside of Canada you could only claim tuition fees for courses that lasted at least 13 consecutive weeks and lead to a degree," said H&R Block's Senior tax pro and community supporter, Brenda Bryant.
"This also applied if you wanted to claim the education and textbook amounts."
Tuition can be claimed, as long as the program or course is leading to an eventual degree. Unrelated courses are not eligible. The course must also last for at least 3 weeks, whereas the old rules required you to study for at least 13 weeks.
"In order to claim your credits, your university or college must complete a TL11A Form Tuition, Education, and Textbook Amounts Certificate – University Outside Canada. The form is included in the student's tax return, so the school does not send it to the Canada Revenue Agency," said Bryant.
"The school cannot use its own country's tax forms instead of the TL11A. The Canada Revenue Agency (CRA) will not accept it."