Wednesday, February 22nd, 2012
Will Sheridan College Become Sheridan University?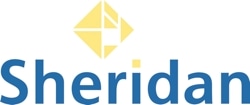 The Province of Ontario has promised new universities, and Sheridan College wants to be one of them.
Sheridan president Jeff Zabudsky recently told The Toronto Star that many of their students have asked for more options to transfer credits and programs, and becoming a university is the logical approach.
"So we're waving the white flag and saying, 'Okay, we might as well become part of the (university) club,' " said Zabudsky.
"We're being driven by student demand for degrees, but I want every graduate to be able to carry on to grad school if they choose. Currently they confront many barriers."
This obviously presents many challenges. One is the possibility of turning their backs to the student-base they currently serve as a community college.
"We have to be sure we preserve the legacy of the colleges. We wouldn't want to marginalize programs that serve a different set of skills and trades," said Prof. Peter Dietsche of the University of Toronto.
Sheridan currently offers nine degree programs, with a goal of offering 28 by 2014. To prepare for the new staff they would have to hire, Sheridan has set asside $1.7 million for hiring in each of the next three years.
Schools mentioned: Sheridan College