Thursday, February 16th, 2012
Ontario's Students Tell Government They Know Best, Not Bankers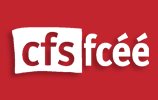 The Canadian Federation of Students have made their own recommendations to make education more affordable, in anticipation of the Drummond report this week.
The group has sent a document called "Dropping Fees for All" to Dalton McGuinty and Minister of Training, Colleges and Universities Glen Murray, in the hopes the province will heed their advice.
"Thousands of Ontarians took to the streets during the February 1 Day of Action demanding that the government reduce tuition fees," said Sandy Hudson, Chairperson of the Canadian Federation of Students-Ontario.
"Regardless of what Don Drummond recommends today, students know that Ontarians support lowering tuition fees and reducing student debt. It's time to stop listening to paid bank consultants and instead listen to students and Ontarians."
This represents the tenth submission to the government from the Canadian Federation of Students-Ontario since the government announced its intention to re-assess tuition fees in 2008.
"Don Drummond has made recommendations for post-secondary education reform in the past that students have rejected and we are critical of recommendations made by a former bank executive rather than the people who are directly affected by service cuts," said Hudson.
"Premier McGuinty and Minister Murray must work with students, workers, faculty, service users and anyone who are affected by potential cuts to develop a sustainable way to evaluate spending in the public sector."