Wednesday, February 1st, 2012
Everest College Helps Fill Resumes With Office Skills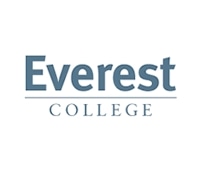 Is your resume a bit thin in the experience column? Everest College wants to help you with that.
They are reaching out to recent high school grads to give them the skills and experience that employers are looking for.
"Looking for a first job can be tough. Companies want people with skills and experience. But if you're just out of high school, getting either can pose a real challenge," said Allen B. Ury in a recent blog posting at Everest College's website.
"If this sounds like your situation, consider the Executive Office Assistant career education program at Everest College of Business, Technology and Health Care in Kitchener."
Everest's 8-month Executive Office Assistant program gives students training in:
Microsoft Office
Professional Skills
Effective Business Writing
Bookkeeping and Financial Accounting
They also offer students help landing that first big job.
"Upon graduation, you can take advantage of Everest's Career Services team, which can help you prepare a resume, rehearse effective interviewing techniques and help you identify potential employers in your area," said Ury.
Ury added that the program should help grads find work in nearly any company, organization or government agency.
Schools mentioned: Everest College of Business, Technology and Health Care