Tuesday, January 31st, 2012
Academy of Learning Signs Agreement with National American University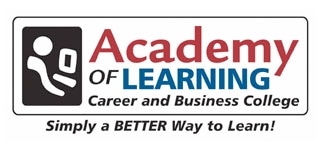 Canada's Academy of Learning recently announced an exciting new partnership with the National American University (NAU).
The new articulation agreement opens the door for Academy of Learning's Business Administration diploma program students to transfer their credits over to the following National American University programs:
Associate of Applied Science Degree in Applied Management
Associate of Applied Science Degree in Business Administration
Bachelor of Science Degree in Applied Management
"Students can now graduate from Academy of Learning and enrol at the National American University to earn a degree online, without sacrificing work or family commitments, bringing them that much closer to realising their goals and turning their dreams into reality" said Academy of Learning's website.
NAU is one of the first educational institutions to offer students courses, with the ability to earn full degree programs online. They currently have more than 4,600 online students. They first opened their doors in 1941 in Rapid City, South Dakota. They have since expanded to 34 locations throughout the central United States.
The Academy of Learning currently has campuses in Alberta, Ontario, British Columbia, Manitoba, New Brunswick, and the Northwest Territories.
Schools mentioned: Academy of Learning