Monday, January 30th, 2012
UNICEF Calls on Colleges and Universities with National Student Challenge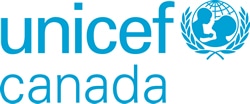 UNICEF Canada is calling on all college and university students to make clean drinking water more accessible. They recently launched their first-ever National Student Challenge, which asks our nation's students to raise money to buy water pumps.
"We know a lot of young Canadians are engaged global citizens," said UNICEF Canada's President and CEO David Morley.
"So we are pleased to launch this exciting opportunity for students to help reach some of the 884 million people who lack access to safe, clean drinking water worldwide."
The contest features teams of two educating their friends and family members on the importance of UNICEF's work, while raising funds to purchase water pumps. Each pump costs $500 and provides an entire community with access to safe water. The more pumps each team raises, the more communities they reach, and the more chances they have to win a trip to UNICEF's headquarters in New York City.
"It's shocking to hear how many young people in the world get sick, miss school and even die from lack of access to clean water," said Rachael Chin-You, UNICEF's On Campus President at Trent University.
"So it's empowering to participate in the Student Challenge because I know I am contributing to a sustainable solution and the opportunity to visit UNICEF in New York is very exciting."