Tuesday, January 24th, 2012
Academy of Learning Offers New Courses for Medical Office Assistants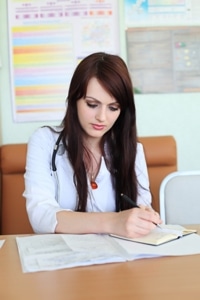 Students looking for a career in medical offices or health care settings can now get up-trained in medical record keeping. Academy of Learning Career and Business College recently announced two new courses that cover the fundamentals of Electronic Health Records (EHR) and Electronic Medical Records (EMR).
"Students learn how to choose and implement an EHR in a medical office. They explore the features and functions of an EHR, including billing and coding, scheduling, and patient registry," said the school's website.
Academy of Learning Career and Business College also offers health care courses such as:
Medical Administrative Procedures
Medical Billing
Medical Office and Hospital Administrative Procedures
Medical Office Clinical Procedures
Medical Office Procedures
Medical Receptionist Practical Simulation
Medical Transcription
The new courses will give students the skills they need to help offices transition from paper charts to electronic health records. They will also cover electronic health record for reimbursement, billing and coding, as well as learn about privacy, confidentiality, and security.
Academy of Learning Career and Business College reaches students all across Canada, with campuses in Alberta, Ontario, British Columbia, Manitoba, New Brunswick and Northwest Territories.
Schools mentioned: Academy of Learning Career and Business College