Wednesday, January 11th, 2012
The PEI Home and School Federation Helps Guide Kids to College or University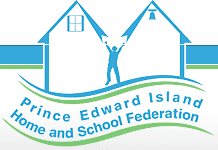 The P.E.I. Home and School Federation feel it's never too early to start preparing your child for college or university. This is why they've released a Home and School Tool Kit, to help parents engage their child in learning at a young age.
"It's got information on homework tips," Owen Parkhouse told CBC News.

Parkhouse is president of The P.E.I. Home and School Federation and added, "Once your child gets to the higher grades, it has information about where they can look for scholarships and things like this, so it's from the start of school — kindergarten — right until your child leaves Grade 12."
The tool kits are available online and there is also plans to distribute them through school representatives and school libraries.
The kit also gives helpful information to parents and families who are new to Canada, or new to P.E.I.
Parkhouse said the idea for the Tool Kits came after they surveyed parents to see how engaged they were in their child's education.
"Parents, although they were engaged, they weren't engaged to the extent that they could be," said Parkhouse.
"This was another attempt to reinvigorate the engagement of parents."