Friday, January 6th, 2012
College Professor Claims He Was Fired for Being White and Christian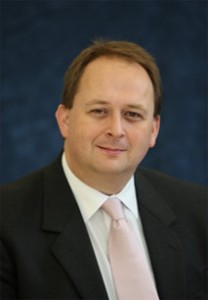 Professor Malory Nye worked at the Al-Maktoum College of Higher Education for 8-years, until he was allegedly fired for being Caucasian and Christian.
The school is in Dundee, Scotland and allegedly dismissed Nye because his race and religion were seen as a threat to its Muslim values.
"It is clear to me that there is collusion between individuals that I should be removed from my position on the basis that I am not an Arab and not a Muslim and that the person who has the role of principal should be Arab and/or Muslim," said Nye.
His wife, Isabel Campbell-Nye, 42, was also working at the college at the time and claims she has been the subject of rebuke. She says her marriage was the reason she was bullied out of her job as head of the college's English language centre.
The couple is going to take the college to an employment tribunal claiming racial and religious discrimination, and unfair dismissal.
"I believe that such inclusive multiculturalism no longer fits the particular type of multicultural vision of certain managers and the chairman –that is accepting of different cultures, so long as the majority of students are Muslim and/or Arabs and the ethos is distinctly Islamic," said Nye.