Wednesday, January 4th, 2012
Centennial College Adds 1-year Paralegal Program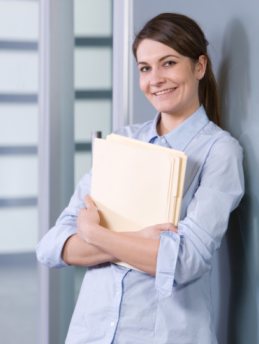 Toronto's Centennial College recently announced the addition of a fully accredited Paralegal program.
"Centennial's one-year graduate certificate program is tailored to individuals who already possess a college diploma or university degree, and who are looking to join the burgeoning paralegal field," said school officials in a press release.
"Those with three to five years of relevant legal work experience will also be considered for admission."
They are already accepting applications with classes starting in early January. In less than a year, students can get trained for careers working in law firms, community legal service, government, insurance firms, collection agencies, corporations and self employment.
The paralegal program is accredited by the Law Society of Upper Canada and is aimed at students with a pre-existing work or education background tailored towards law. It also includes 210 hours of workplace training to give students hands-on experience and relevant skills.
Once the program is successfully completed, students are eligible to write the LSUC licensing examination, so they can practice as a paralegal in Ontario.
Centennial College has recently added other programs to meet the rising demands for training in various sectors. In November, they announced the addition of Software Engineering Technician, Software Engineering Technology, Health Informatics Technology, and Software Engineering Technology – Interactive Gaming programs.
Schools mentioned: Centennial College