Thursday, December 29th, 2011
How to Become a Hairstylist or Barber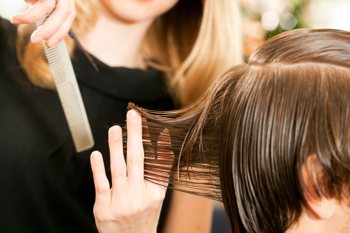 If you have excellent communication skills, work well with your hands, and have a natural eye for style, a career in cosmetology may be for you. Licensed hairstylists and barbers maintain and care for their clients' hair needs. This can include trimming, colouring, style, providing hair extensions, and in some cases waxing or trimming facial hair.
According to Working in Canada, hairstylists and barbers will see a projected 37% demand increase between 2009-2018. Furthermore, Alberta's Ministry of Employment and Immigration just released an employment forecast tool predicting severe worker shortages for both hairstylists and barbers. In this economy, hairstyling seems a certain option for guaranteed employment!
Your day-to-day tasks will include:
Washing, cutting, colouring, straightening and styling hair
Styling based on clients' instructions and providing recommendations
Administering chemical treatments such as perms or relaxers
Recommending and selling products to clients
Recognizing and treating hair and scalp conditions
What Do I Need To Start With:
Most courses require at least a secondary education as a pre-requisite to any training program.
What Will I Study:
There are lots of opportunities to study hairstyling and cosmetology throughout Canada, just ensure the program is accredited by the province you want to study, and/or work in.
You can study at:
What Else Do I Need:
Additional certification may be helpful such as colouring or styling ethnic hair.
Most provinces with mandatory licensure also require an apprenticeship in a salon in addition to formal training. Certification requirements vary according to province, with some not requiring licensing at all. Years of experience and on the job training may be substituted for an exam.
Where The Jobs Are:
Self employment. There are also jobs in hair salons, barber shops, day spas, health establishments, cosmetology schools, film, television and movie sets, funeral homes and some beauty supply stores.