Friday, December 9th, 2011
Ontario's Students Deliver 40,000 Signatures to Premier Dalton McGuinty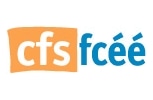 Ontario Representatives from the Canadian Federation of Students hand-delivered their Christmas present to Dalton McGuinty. They gift wrapped over 40,000 sign petitions, which call on the provincial government to reallocate money to an actual tuition reduction.
"In just one month, more than 40,000 students have clearly stated that they want the Liberal's tuition grant promise to be turned into a tuition fee reduction for all," said Krisna Saravanamuttu, Ontario Representative of the Canadian Federation of Students.
"Dalton McGuinty was elected by promising to reduce tuition fees, and students are calling for him to keep his promise and turn this grant into an across-the-board fee reduction."
Earlier this month, McGuinty announced his government's plan to provide a tuition grant for first entry students who attend Ontario's colleges or universities. Since then, many have criticized the program as misguided and claim it excludes too many students.
"Students are pleased to see the investment by this government to address the high cost of college and university, but this tuition grant does not stop fees from going up, and the majority of students will not receive it," said Sandy Hudson, Chairperson of the Canadian Federation of Students-Ontario.
"This holiday, students want a real tuition fee reduction, for all students."