Tuesday, November 29th, 2011
McGuinty's Provincial Government Expands Tuition Grant Eligibility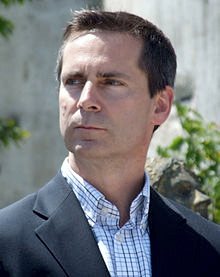 Last week, Dalton McGuinty and the provincial government reaffirmed a campaign promise to make college and university more accessible, by announcing a new tuition grant. This week, they expanded the eligibility to include more potential students.
At first, the grant did not extend to first-entry program students in professional programs, such as nursing, physical education and social work. However, the government changed that decision this week, so that all students with an Ontario Secondary School Diploma are eligible.
"The expansion of eligibility to all first-entry students for the tuition grant will ensure that more students who need financial relief are assisted," said Sandy Hudson, Ontario Chairperson for the Canadian Federation of Students.
"Students are pleased that the government recognizes the need to improve access to education for Ontario's students."
Last week the Canadian Federation of Students criticized the government for creating grants that excluded so many of Ontario's students, but praised the amendment this week.
"We are happy to see that the new Minister is actively listening to students' concerns about post-secondary education policy in the province," said Krisna Saravanamuttu, Ontario National Executive Representative of the Canadian Federation of Students.
"We look forward to working closely with Minister Murray in future to ensure that a 30 per cent tuition fee reduction is implemented across-the-board, for all students."