Thursday, November 24th, 2011
Ottawa Students Stand Opposed to 24% Transit Fee Increase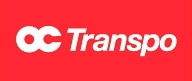 Thousands of students are united in their outrage over a proposed 24% increase to the price of the Universal Transit Pass (U-Pass).
They are equally upset that Ottawa's transit commission has also recommended the elimination of the student semester and annual pass.
"Students in this city have seen a massive cut in routes and services from OC Transpo, and now they are expected to pay more for their U-Pass", said Vice President University Affairs of the SFUO, Elizabeth Kessler.

"It's adding insult to injury."
Student and school officials are also quick to point out the financial challenges facing Ottawa area college and university students. They claim that they are paying amongst the highest tuition fees in Canada, while OC Transpo offers the most expensive transit pass program in the country.
Students' unions have been collecting postcards, asking councillors to reconsider the proposed increases.
"We have spent the past few months talking to students about the future of the U-Pass program. It is not a surprise that they are quite frankly very angry about the decision made by OC Transpo," said Chantle Beeso, Vice President Student Issues at the Carleton University Students' Association.
"We hope that the city councillors will hear our message when we deliver thousands (of) signatures of students opposing the price increase."