Tuesday, November 22nd, 2011
Ontario's Students Say Grants are Good, Lower Tuition is Better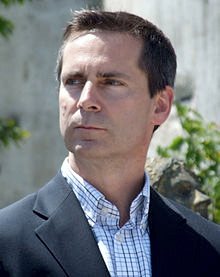 Earlier this week, Ontario Premier Dalton McGuinty reaffirmed his campaign promise to make college and university more affordable. However, some feel his proposed grant won't solve the program.
"Ontario families should not be confused," said Sandy Hudson Chairperson of the Canadian Federation of Students-Ontario.
"The government has not promised to cut tuition fees. Dalton McGuinty is instead offering a grant that one-third of all students will be eligible to receive."
Hudson added the most glaring problem with the proposed grant is it can exclude low-income students and families.
"During the election, the Liberal party clarified that students in professional programs, part-time students and students who are independent of their parents will be ineligible for the proposed tuition fee grant. This narrows eligibility to just one-third of all students and will potentially exclude those students who need it most."
As an alternative, the Federation suggests applying the grant money directly to students' tuition costs. They claim this would mean a 13 per cent tuition fee reduction, with almost no administration costs.
"This plan will waste millions of dollars in creating unnecessary bureaucracy to administer a grant with such criteria. Students instead want to see a real tuition fee reduction, for all students," said Hudson.