Tuesday, November 15th, 2011
Campus Bookstores Canada Signs Deal to Sell Google eBooks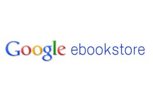 A new agreement between Campus Stores Canada and CampusEbookstore.com is good news for students. Canadian college and university book stores will soon feature Google eBooks, which will give students more choice in buying.
"This is an exciting first for Canadian campus bookstores," said Campus Stores Canada executive director Wayne Amundson.
"Embracing e-books speaks to the campus store mission of putting students needs first, making sure that we provide Canada's university and college students with the material that they need, when they need, and in the medium that is most useful to them."
Google eBooks is a cloud-based digital book. It can be read on laptops, smart phones and tablets, from a central source, regardless of where they were purchased. The new partnership gives students across Canada access to more than 250,000 commercial and public-domain e-book titles.
"Students' expectations about how they purchase and use books are changing, and we are excited to offer them flexibility in how they study and use academic materials," said Amundson. "Our job at campus bookstores is to help facilitate post-secondary students learning experience; this partnership with Campus Ebookstore does just that."
Campus Stores Canada has almost 100 member stores nationwide and almost 120 vendor and supplier associates.