Friday, November 11th, 2011
Is Wikipedia Gaining Credibility in the Eyes of Professors?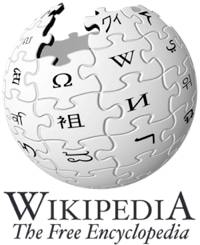 Wikipedia used to be a punch line in jokes about credibility. In an episode of The Office, writers played up Michael Scott's gullibility by having him say, "Wikipedia is the best thing ever. Anyone in the world can write anything they want about any subject. So you know you are getting the best possible information."
Now however, it seems to be gaining respect. In a recent article, author Jordan Press of Postmedia News examines who is using the free encyclopaedia and who is starting to trust it.
"By the end of this year, Wikipedia hopes to have convinced enough professors worldwide that approximately 10,000 students will be contributing to the site," wrote Press.
"There are five classes contributing this year in Canada, but there are likely others doing it without being part of the Global Education Program."
He also cites such signs of growth as a prestigious science journal comparing Wikipedia to Encyclopaedia Britannica and finding that Wikipedia is almost as accurate as Britannica.
However, he added that Wikipedia's open source nature is also its greatest hurdle.
"But because the information on Wikipedia can be changed in an instant, throwing off its accuracy, educators say their students need a new set of investigative skills to navigate it."