Tuesday, October 25th, 2011
World University Service of Canada Helps Refugee Students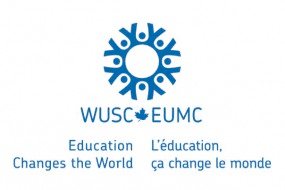 The World University Service of Canada (WUSC) is helping young refugees achieve a better life through education. Their Student Refugee Program offers a unique chance to go to college or university in Canada.
The WUSC's Student Refugee Program is a groundbreaking youth-to-youth sponsorship, with young Canadians sponsoring refugee students to attend their university and/or college.
Students like Mohamed Ali Abdi from Somalia. He is currently studying civil engineering at The University of Manitoba, thanks to the program. Since 1978, the University of Manitoba's WUSC committee has sponsored 20 students, from countries such as Afghanistan, Burma, Eritrea, Somalia and Sudan.
In just over 33 years, the program has seen 61 Canadian universities and colleges welcome sponsored students to their campuses. As well, the program has helped over 1,100 refugee students, while Canadian students raise 2.5 million dollars each year to support the program.
The program has helped students from countries such as Ethiopia, Democratic Republic of Congo, Somalia, Rwanda, Burundi, Sudan, Burma and Afghanistan. The WUSC says that most students "have successfully completed their studies and are now active Canadian Citizens making valuable contributions to their communities."
"Others have returned to their home countries and are contributing as nation builders or active community members."