Friday, October 21st, 2011
University of Toronto Engineering Students' Bike Reaches 117 km/h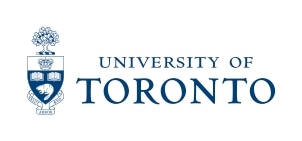 The University of Toronto's Human-Powered Vehicle Team built a bike that reached a speed of 117 km./h, which was good enough for third overall at the 2011 World Human-Powered Speed Challenge.
The event was held on the nearly perfectly straight eight kilometre stretch of highway in Battle Mountain, Nevada.
"With a car, you can always get it to go faster by putting in a bigger engine," said the U of T's PhD candidate Todd Reichert.
"The starting point for a human-powered vehicle is one of limited resources in the form of a one horsepower engine. If you want to go faster, you have to be smarter. It's a design philosophy that's very important for today's engineers."
The bike was named the Vortex, and was constructed by undergraduate and graduate engineering students such as Ragusila, Evans, Muller and Reichert, in addition to Marissa Goldsmith,Keith Hui, Alfie Tham, Rosemary Chiu and Vladislav Ternovsky. Reichert was joined on the road by Victor Ragusila, Trefor Evans and Aidan Muller, who all reached speeds in excess of 97km/h throughout the week.
Work has already begun on next year's bike. The team has set the lofty goal of breaking the current land-speed record of 133.3 km/hr.
U of T Battle Mountain 2011 from U of T HPV Team on Vimeo.
Schools mentioned: University of Toronto