Wednesday, October 19th, 2011
Sprott-Shaw Community College To be Part of Hospitality Program in China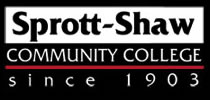 Sprott-Shaw Community College will soon be part of an exciting new hospitality partnership with The Open University in China.
CIBT Education Group Inc. (owner of Sprott-Shaw Community College) recently announced a hospitality management program, in collaboration with the Open University of China. The groundbreaking program will give North American students the chance to learn Chinese, while earning a hospitality diploma or certificate from the American Hotel Lodging Educational Institute ("AHL-EI").
"Canadian and U.S Students who complete our program will receive a world renowned education in hospitality management, international work experience as well as the basic ability to converse in Chinese," said Toby Chu, President, CEO, and Vice Chairman of CIBT Group.
Participating students also get a once-in-a-lifetime six-month internship experience at 5-star hotels in China with pay, room and board provided.
"This type of education and experience are highly sought after by North American, Pan Asian and European students, who can use their international experiences to seek higher levels of employment upon return to their home country," said Chu.
"One of our corporate mandates is to export North American education to Asia and we have identified a significant shortage of western skilled managers with bilingual ability in China."
Schools mentioned: Sprott-Shaw Community College