Wednesday, March 30th, 2011
DeVry Says College or University Education Needed For Calgary Jobs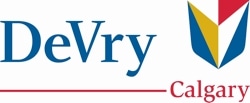 A recent survey of Calgarians reveals that most people feel the area's unemployed have their work cut out for them.
The survey was commissioned by the DeVry Institute of Technology in Calgary, to gauge the challenges being faced by the area's recent grads, or recently laid off workers.
70 per cent of respondents answered they see post-secondary grads having a difficult time finding employment in today's economy. An additional 80 per cent believed that most positions will require at least some level of post-secondary education.
"The days of being competitive in one's chosen career with just a high school diploma are gone," said Anila Umar, Director of Career Services at DeVry Institute of Technology in Calgary.
"In today's employment market, a quality bachelor's degree education will separate you from the pack. Even then, new graduates must find supplemental ways to gain an advantage over a growing number of competing candidates."
The survey also showed that 58 per cent of those surveyed felt networking would be the most crucial leg-up for today's job hunter. Meanwhile, 55 per cent answered personal references are key to upping your odds, while 52 per cent felt internships were important.
"Calgary is a tight-knit marketplace," said Keith Daser, a recent DeVry graduate. Daser is currently working as a Manager Print Services Specialist at Carbon Copy Digital, and said you need to do more than drop of resumes.
"In my case, I was recommended to my employer by someone who could vouch for my professional skills and capabilities."
The survey was conducted online by Leger Marketing, and polled 507 Calgarians, aged 18 years and older, between February 7 and 10, 2011.
Schools mentioned: DeVry Institute of Technology