Monday, March 28th, 2011
Ontario Second Career Program Success Stories Honoured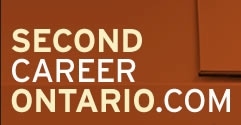 Hundreds of former Progressive Moulded Products (PMP) workers have gone from lay-off casualties to inspirational stories.
Today, Over 170 lay-off victims will receive their certificates from Ontario's Second Career program, as they have been re-trained and are ready to start their new careers.
In 2008, the meltdown in the auto industry forced PMP to close down their 11 facilities and lay off over 2,400 non-unionized auto-parts workers. At the time, PMP was the City of Vaughn's largest employer and owed their employees over 30 million in severance and termination pay.
The outraged former PMP workers then staged a 16-day protest outside of the main plant to prevent the machinery from leaving. Their plight quickly garnered media attention and public support and they eventually received funding from The Ministry of Training, Colleges and Universities (MTCU) and Canadian Auto Workers (CAW). They used that funding to open the PMP Workers Action Centre in September to help the workers get back on their feet.
Over the past two and a half years, the Action Centre linked the workers to employment service providers and educational partners, helping the workers find training programs to get them back into the workforce.
Today, MTCU Minister John Milloy and CAW National President Ken Lewenza will attend a special celebration to congratulate the PMP workers for graduating from the Ontario Second Career program or other re-training programs.