Wednesday, March 16th, 2011
EF International Gives iPads to English Students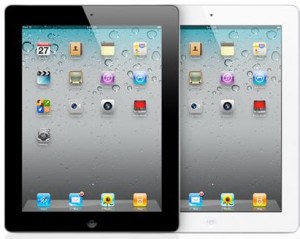 EF International Language centers recently announced that their students that travel abroad will take iPads on their journey.
"We are proud to be the first and only language school to fully integrate iPads into our curriculum," said Eva Kockum, President of EF International Language Centers.
"They are blended into our overall teaching method, the EF Efekta Learning System which fundamentally improves the way students learn a language."
EF schools in Bristol and Manchester, England, use dedicated iPad lessons to engage their students with English video, text or sound.
"Learning with the iPads is great!" says Denis Khabibulin from Russia, an EF student in Bristol. "It makes the classes very interesting and effective for me."
The iPad's size and mobility (relative to a traditional laptop or desktop computer) makes it perfect for in-class exercises. Students can work on lessons or class presentations together, and collaborate anywhere on the campus.
The EF's Efekta(TM) System was originally conceived in collaboration with Apple as an advanced way to teach English. It is now used at 400 schools and by over 15 million students.
By September, EF expects to roll out iPads to all of their schools, and give all students the benefit of their learning experience.