Wednesday, March 9th, 2011
Ottawa University Students Celebrate Brain Awareness Week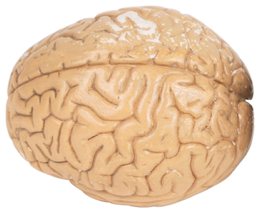 Ottawa University students will be teaching local kids all about their brains this week.
Neuroscience students from both The University of Ottawa and Carleton University are doing their part to recognize Brain Awareness Week (BAW) by teaching local elementary students all about the human brain—how it looks, feels, and functions.
Kids will take part in an interactive presentation, as they learn about the effects of drugs on the brain, including addiction, intoxication and cell death. They will also take part in activities that teach them about the brain and the five senses, while getting to see a real brain.
BAW takes place March 14th to the 20th, and is an international effort organized by the Dana Alliance for Brain Initiatives to advance public awareness about the progress and benefits of brain research.
Other events for BAW will take place across Canada. There will be open days at neuroscience laboratories, museum exhibitions about the brain, lectures on brain-related topics, displays at malls, libraries, and community centers.
For a list of events in your area, visit the Dana Alliance for Brain Initiatives online.
Schools Mentioned: The University of Ottawa, Carleton University