Wednesday, March 9th, 2011
Harris Institute Student's Charlie Sheen Video Goes Viral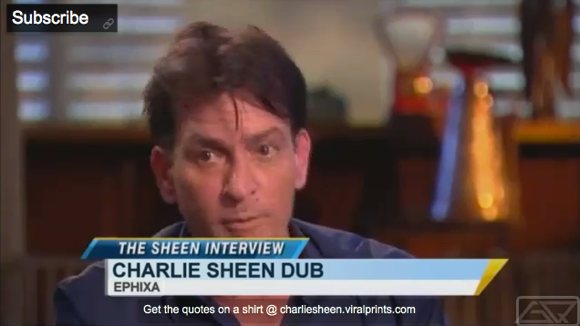 A current Harris Institute student is winning on Youtube.
James Leusink (who goes by the handle EPHIXA) has taken advantage of actor Charlie Sheen's series of public meltdowns, by editing together a montage and posting it at Youtube.
The video has exploded in popularity and saw an incredible 2.5 million hits on YouTube between March 2nd and March 7th, a mere 5-day span.
"The video is very creative and James' dynamic track is brilliant", said John Harris, President of the college.
Leusink is currently attending Harris Institute and studying their Audio Production Program (APP). He is on a full scholarship, sponsored by Corus' radio station, 'The Beat 91.5' in Kitchener, Ontario. He will graduate in June 2011.
His 3:23 video uses ABC film clips, mixed with a kinetic track by EPHIXA. The music is Hardstyle and was recorded in FL Studio using Sennheiser HD280 headphones.
"Charlie Sheen Bi-Winning Dubstep" has nearly 2.9 million views (as of Wednesday afternoon) overall and has generated over 10,000 comments. Leusink had his MP3 site shut down from the sheer amount of web traffic. The video has garnered him gig and t-shirt printing offers, as well as interest from an indie label.