Thursday, February 24th, 2011
Government of Canada Invests in Smart Energy Grid at BCIT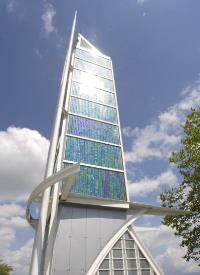 The British Columbia Institute of Technology recently took a big step towards helping us leave small carbon footprints.
BCIT was one of four Canadian universities that were earmarked a total of $22.5 million in funding from the Canadian Government.
The government's investment will support the development of:
A next-generation electricity system
The integration of wireless communications technology for vehicles
New technologies to preserve marine and freshwater habitats
The detection and deactivation of dangerous bacteria in food and water
"Supporting science is the key to Canada's future economic growth," said the Honourable Gary Goodyear, Minister of State (Science and Technology).
"These Strategic Networks will bring together leading researchers to generate new technology and knowledge that will help improve the lives of Canadians and create jobs."
BCIT's Smart Grid will help Canada achieve energy security, conservation and a smaller carbon footprint. The grid can monitor and manage energy consumption at multiple sites and adjust use during peak times. It also has the potential to tap into renewable energy sources to cut costs and greenhouse gases.
For more information about the BCIT or the Smart Grid, you can visit them online.