Monday, February 14th, 2011
Briercrest Students Mentor Chinese Students via Skype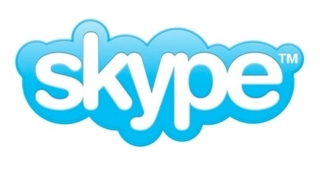 Students at Briercrest College and Seminary are extending a helping hand halfway across the world.
Sixteen students from Briercrest's Teaching English to Speakers of Other Languages (TESOL) degree program are helping Chinese students learn English via Skype and video conferencing.
The pilot program features Chinese students being paired with Briercrest students, and meeting once a week online via Skype. Meetings begin with the Briercrest student asking the Chinese student about their background, family, and plans. Their conversation is recorded, so the mentor can go back and critique the learner's English and provide feedback via email.
The next week, another interview is conducted and they build on the student's conversational and grammatical skills.
"As the (Briercrest) students meet their counterparts overseas, there is a bonding and an enjoyment of one another which has had a strong impact on all concerned," said Briercrest's Doug Sadler, on their website.
"It has also been a confidence-builder for the (Briercrest) students as they see that they can actually help 'real students.' The Chinese leaders assure us that their students are enjoying the contact just as much."
To learn more about Briercrest College and Seminary or their programs, you can request more information online.