Friday, December 10th, 2010
Not Sure What to Study? New Book identifies 10 Hot Careers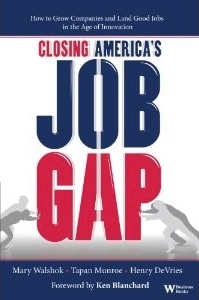 If you're a student who still isn't quite sure which career path to take, keep reading.
A new book called Closing America's Job Gap has identified 10 emerging and innovative jobs to consider.
The book is written by Mary Walshok, Tapan Munroe and Henry DeVries, and ranks the top ten innovative sectors as:
1. Embedded engineering: Phones, appliances, televisions, automobiles and iPods, all need processors to run – and they need software engineers to design the embedded systems.
2. Mobile media: As phones get smarter, more graphic designers, videographers and video editors, casual game/app developers and software engineers will be needed.
3. Occupational health and safety: It's estimated that this field will see 11% job growth over the next decade, particularly in the private sector.
4. English translation and foreign languages: In the US, the number of Spanish speakers is expected to explode from 31 million to more than 100 million over the next 40 years.
5. Renewable energy and green jobs: All companies and organizations will either go green or they will cease to exist, in an economy that focuses on sustainability.
6. Teaching English as a foreign language: As English establishes itself as the international language of business, technology and education, the demand for overseas English teachers will continue to grow.
7. Action sports: Interestingly enough, the surf/skate industry didn't seem to be affected by the global recession.
8. Independent consulting: There's work in this field, but not necessarily fulltime. Become an independent contractor and sell your expertise to a list of clients.
9. Geriatric health care: The ageing population will continue to spark a need for workers in hospitals and care facilities
10. Welders, pipe fitters and mechanics: High graduate placement rates can be attributed to the fact that there are two welders retiring for every welder trained.