Wednesday, October 27th, 2010
VanArts Graduate Lands Dream Job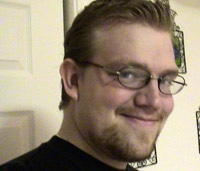 Levi Ames came to Vancouver from the U.S. to study animation and now his hard work has landed him in Madagascar (Well… Auckland, New Zealand, actually).
Ames graduated in 2008, after studying both the 2D and 3D Animation diploma programs at The Vancouver Institute of Media Arts. His hard work and talent has paid off, as he was recently hired by Oktober Animation in Auckland, to work as an animator on the Nickelodeon/Dreamworks TV series The Penguins of Madagascar.
"Ever since I was 6-years-old, I had carved in stone that I was going to work in the animation industry. No matter what direction the industry was going in, I knew I wanted to learn the craft of hand-drawn 2D animation first, and then pursue 3D animation," said Ames.
He added, "In our first week, my first year instructor told us to keep our handouts as the year progressed, so we wouldn't forget the basic principles as our careers moved forward. I took that notion to heart, and to this day, I still have all of my VanArts handouts organized into an animation bible, always referring back to it."