Wednesday, July 10th, 2013
MC College Raises Over $7,500 for the Alberta Flood Relief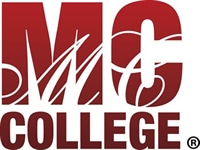 The devastating floods in southern Alberta have brought out the best in everyone – and the staff, students and patrons at MC College are no exception.
The College's Calgary campus was closed for four days during the flooding and many of their students were evacuated when their neighbourhoods became uninhabitable.
Compelled to do something to help those affected by the flooding, seven MC College salons and spas across Western Canada donated 100% of their July 6th sales to the Canadian Red in support of the Southern Alberta Flood Relief.
MC College raised $7,571.95 as a result of the effort.
Colleges mentioned: MC College