Thursday, January 24th, 2013
Canada's Universities Reach Out to Aboriginal Students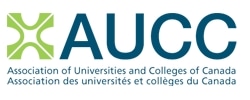 Canada's universities are looking to bridge the gap between degrees and aboriginal youth. Earlier this week, the Association of Universities and Colleges of Canada announced a comprehensive, searchable database of resources designed to meet the needs of Aboriginal students.
"The education gap in this country is large and growing. This needs to change," said AUCC President Paul Davidson.
"Canada's universities recognize this and have significantly boosted the culturally relevant curricula, support programs and financial aid available to Aboriginal students. With this database, it's easier than ever to locate and access these services."
The new tool provides information on the 286 different academic programs designed for Aboriginal students. It also provides info on each university's:
Financial assistance
Housing
Cultural activities
Counselling
Availability of Elders
Gathering spaces
Mentoring
"I want to take this opportunity to acknowledge the AUCC for creating an online directory to assist students in finding and accessing the programs and services that are reflective of First Nations, Metis, and Inuit languages and cultures, as well as those resources that will assist them in the achievement of their university goals," said Shawn A-in-chut Atleo, National Chief of the Assembly of First Nations in Canada.