Thursday, November 15th, 2012
NAHB Wins Reader's Choice Gold Award for Best Career School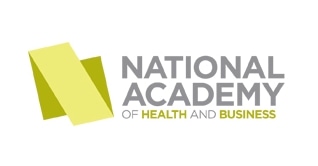 The National Academy of Health & Business (NAHB) celebrated its 33rd anniversary by accepting the Reader's Choice Gold Award for Best Career School, as voted by the readers of View Magazine.
"Our success is our students and the graduates that we prepare for employment," said Mark Harrington, President of NAHB,
"From our industry-low OSAP default rate, to the experience that our faculty shares with our students in the classroom, we are proud of what we've built and the opportunities that our students and graduates have. The recognition of Best Career College is a tribute to our staff and students."
NAHB has campuses in Mississauga and Hamilton and offers diploma programs in healthcare, business and law.
Their programs include:
Dental chairside assistant
Intra-oral dental assisting
Accounting & payroll administration
Business office administration
Office administration
Community services worker
Early childcare assistant
Personal support worker
Health services office administration
Medical lab assistant / technician
Pharmacy technician
Physiotherapist assistant
Law enforcement / police foundations
Legal office administration
Security guard training
NAHB is particularly proud of the rate at which students pay back their loans. For the 3rd year in a row, their rate was 7.8% (92.2% re-payment), significantly better than the average of all private career colleges (15.2%, 84.8% re-payment).
Schools mentioned: The National Academy of Health & Business